108: Baluster 6' Section, 42"H, 12 pcs.
Price:
$574.00

Volume pricing is available. Colors and textures other than natural gray/smooth, are additional.
Description:
10 Pins #112 per section, Top Rail #146, Base Rail #147
Baluster meet building codes for railings. 42" H.
Specifications:
Concrete baluster railings customized to your projects planned design specifications and color. Steel rebar or All Thread attachment and AR Fiberglass reinforced are over 5,000 psi in 7 days. Call or email any job plans, takeoffs or requirements needed for quotes.
Read more about our specifications and detailed balusters information.
Use our Calculator Tool to get instantly totals weights, pallets and prices.
Assembly:
Balusters installation may differ according to use application and area level. For detailed examples please see drawings.
Related Products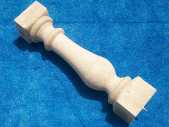 Balusters
112
$41.00
Baluster Pin 34"H, 1pc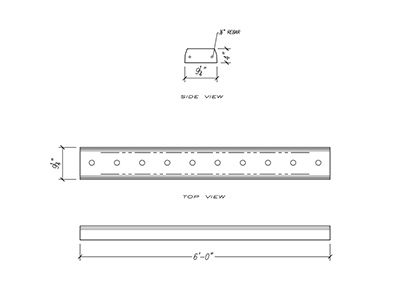 Balusters
146
$84.00
Baluster 6' Base Rail, 4"H, Straight, 1pc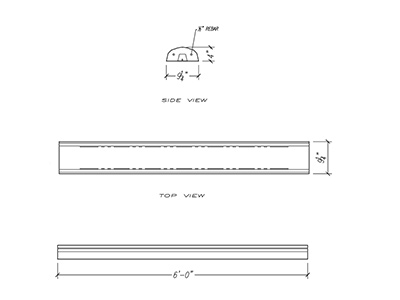 Balusters
147
$84.00
Baluster 6' long Top Rail 4"H, Straight, 1pc